I read an article over the weekend about how to have a more productive day. One of the pieces of advice it gave was to not, absolutely not, start your day with checking email. The reason is that you can get sucked in to your inbox and distracted by all the little things that come your way. So much of the email I get is Twitter notifications and there is really nothing to respond or act on in them that would be hurt by waiting a couple hours. I will still be returning all those tweets and responding to the DMs but just a bit later in the day.
Making this choice I wanted to start my day with something I always meant to do but by afternoon and evening I am brain fried and have a hard time making sense. This blog as a journal, which is what I always meant to be its prime purpose, has been neglected or inconsistently used for far too long.
So good morning to you all and to me. It is Monday, February 2, the day after the Super Bowl that the Patriots won. It is a snowy day here in Jackson.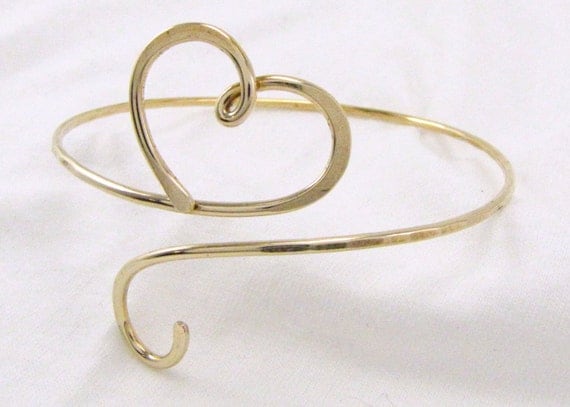 This day I will be setting up my tweets for the next several days. Some of those tweets will focus on my friends from Group2020.com including the shop of the week,
Cuprum29
, who makes some pretty awesome jewelry like the upper arm cuff you see here..
Some of my tweets will be for this weeks featured shops from the Flash Attack group on Zibbet.com. The shops for this week are
Gallery Musings
and Gallery at Kingston. Chris at Gallery Musings is a painter.
Gallery at Kingston
is a husband and wife team who do beautiful things with wood and paint.
Just getting this written feels like I really accomplished something this morning. Hope you all have a great day too.
See you tomorrow morning.
~ ~ ~ ~ ~ ~ ~ ~ ~ ~ ~ ~ ~ ~ ~ ~ ~ ~ ~ ~ ~ ~ ~ ~ ~ ~ ~ ~ ~ ~ ~ ~ ~ ~ ~ ~ ~ ~ ~ ~ ~ ~ ~ ~ ~ ~ ~ ~
I sell -
Zibbet
I blog -
A Cozy Life
I tumble -
CozyAtoZ
I pin -
cozyatoz
I socialize -
on Google Plus
and
on Twitter
.
~ ~ ~ ~ ~ ~ ~ ~ ~ ~ ~ ~ ~ ~ ~ ~ ~ ~ ~ ~ ~ ~ ~ ~ ~ ~ ~ ~ ~ ~ ~ ~ ~ ~ ~ ~ ~ ~ ~ ~ ~ ~ ~ ~ ~ ~ ~ ~