What's on my mind?
I have been an Amazon Associate for a long time. For that long time I never really did much about that association. Since Amazon has started their
Handmade on Amazon
department it seemed like a good time to see if I can start collecting a few commissions for showing off handmade things that I love.
There really are some beautiful things. I did a
search for fall decor
and found perfect decorations and other items for this time of year. A few examples and then you can go find your own!
Pictures are clickable.Feel free to shop as desired : )


Cozy on Etsy Shop News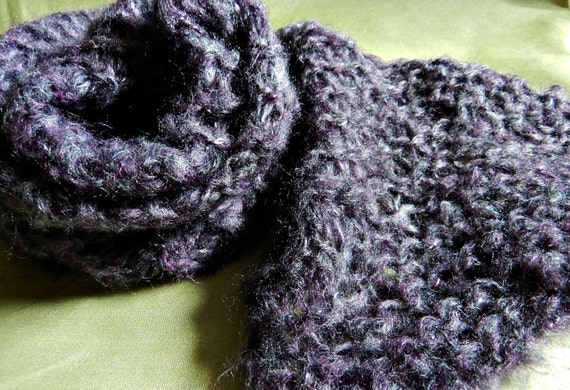 Not a lot of shop excitement this week. My coupon has ended. I really hoped that someone, anyone, everyone would take advantage of 20% off.
I did add a new scarf, the one you see here on the right, to the shop. It is a lovely deep purple and the yarn is very light although it has the chunky look that seems to be so trendy these days. I love this scarf and if someone else doesn't take it soon I may pull it and keep it for myself. Don't snooze and loose if you like it.


Photo of the Day
This one is from my first November in Jackson. My granddaughter trying to fit in the Wyoming motto of "Forever West" came to visit in boots and a hat from Salt Lake. She took them off when playing in the grass and leaves. It was a lovely day and a lovely time and this image captures that for me.
I put this image in a pinned tweet for this month. If you are interested you can follow me on Twitter
@CozyAtoZ
.