My husband is a Navy veteran. His career spanned 20 years from 1973 to 1993. That career brought out the best in him and helped shape who he is today. I am going to share with you the ships he served on. All the images link to a Wikipedia article about the ship if you are interested. He also had shore duty tours at the Technical Library, Naval Station San Diego, Fleet Training Group, San Diego and Naval Reserve Center, Salt Lake City.
Some days when he thinks about each and every one of them no longer in service it makes him feel old. Even his rate of BT (boiler technician) no longer exists.
First is the
USS Proteus
. He was part if Operation New Life while stationed on this ship in the 1970's.
Next is the
Norton Sound
. This was the ship he was serving on when we met.
When Jim was serving on the
USS Pyro
we went through our first WestPac. A WestPac is an extended cruise of the Western Pacific that lasts about 8 months give or take a bit. My brothers joined him for a tiger cruise from Hawaii to California.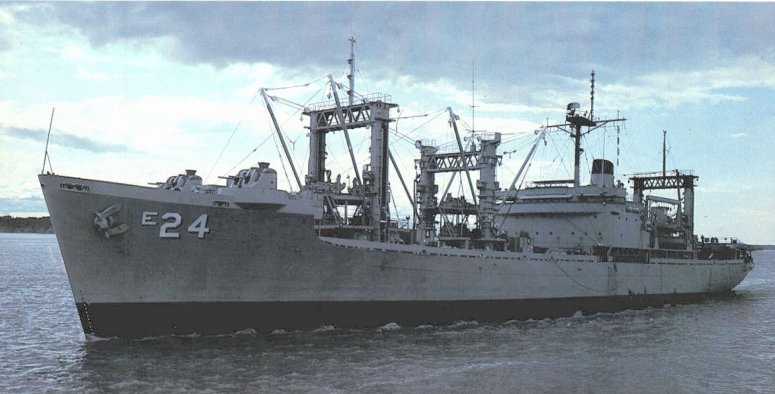 Below is the
McKee
. Jim is or was a plank owner of this ship. That means he was a member on the original crew. He became a chief while serving here.
Jim served on the
Henry B. Wilson
in the 1980's. I got to go on a one day dependents cruise on this ship and even sit in the captain's chair on the bridge for awhile at the captain's invitation. I guess that chair is kind of a sacred place so the invitation was unusual.
The last ship in Jim's career was the
Duluth
. Our son was able to join his dad on a tiger cruise on this ship. Jim served as Command Master Chief and he retired from the Navy in a ceremony on her deck after 20 years, 3 months and 1 day.
To my husband and hero, thank you for your service. To all who have served or are serving in any branch thank you.