What's on My Mind?
Fall and all the changes it brings is definitely here in Jackson WY. The lovely red and gold leaves are off most of the trees, removed by wind and rain and the first snows of the year. The weather changes each day and even each hour. Something in me doesn't really enjoy the cold cloudy wetness that autumn brings. I have never minded the cold dry winter days here when the air sparkles like diamonds though. Strange, I know, that is just the way I am. What is new in your part of the world?
Cozy on Etsy Shop News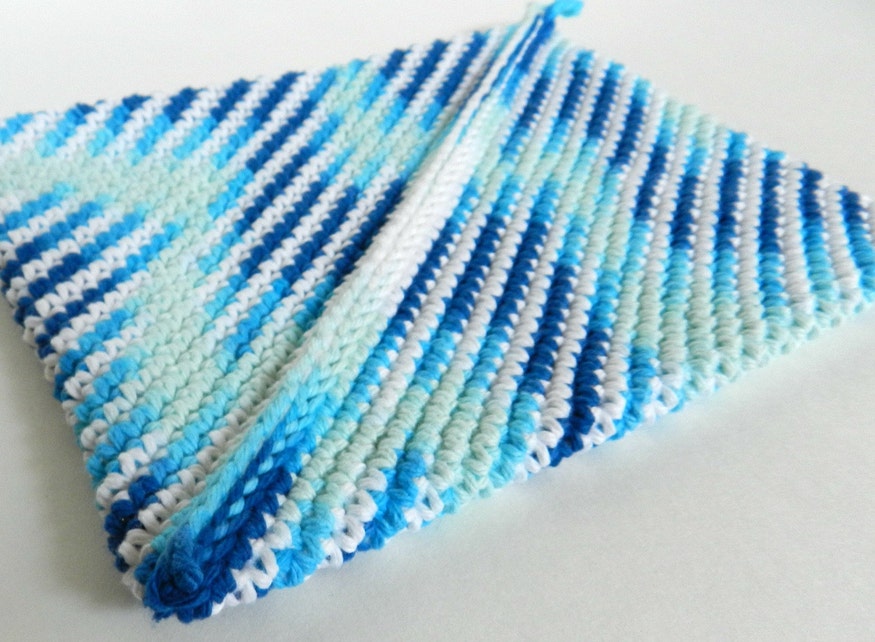 My coupon code SHOPEARLY20 is still active until the 31st of October. I would love to see folks taking advantage of that code for early gift shopping.
I have put one of the potholders I made in the shop. I have some other colors to get listed. (on my to do list for this afternoon among other things) These are from an old pattern. I used a smaller than normal crochet hook for the cotton yarn. This makes a potholder that is very thick and that will do a good job of protecting your hands. I have seen other shops use acrylic yarn for these but I don't. Cotton will handle the heat without melting like acrylic can. Who wants melted plastic in your kitchen? Just sayin'. These are nice and large at about 8 x 6 to give good coverage if you want to use them for a trivet under a hot pan to protect tables or countertops too.
Photo of the Day
When I walked along the National Elk Refuge Road recently some of the male big horn sheep were grazing and stopping a lot of traffic. I did not get a picture that day but am sharing one I took from a couple years ago. I love watching these animals!
Til next time, take care and stay cozy!