One of the favorite things for our family on weekends is the Sunday drive. We would load the kids in the car and just follow a road or
county highway
to see where it ends. This is something Jim and I still do here in
Arizona
. We have made some great discoveries and seen some beautiful places.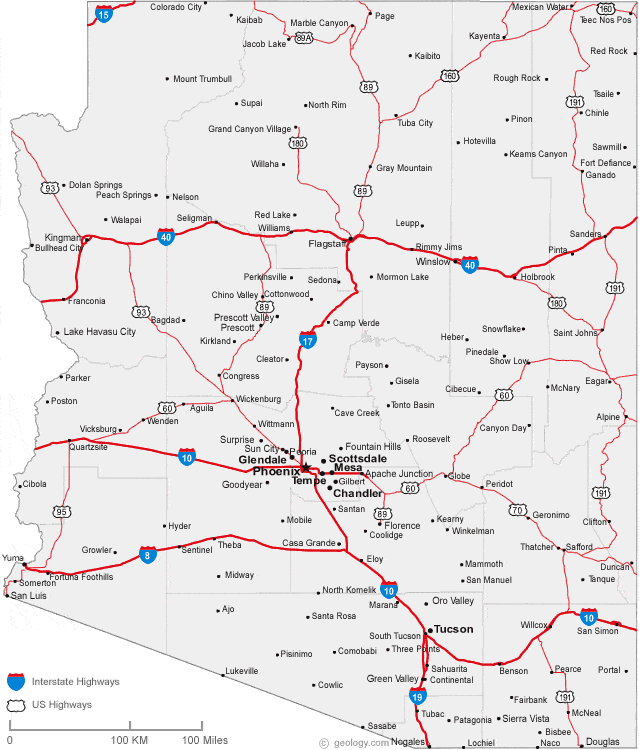 Following Highway 88 out of
Apache Junction
you end up on a dirt road past Canyon, Apache and Rossevelt Lakes ending up at Rosevelt Dam.
Taking
US 60
to the east to Globe and then continuing on US 70 takes you through a few very small towns and the
San Carlos Reservation
. I don't remember what town it was but on that route we found a great local ice cream and burger place. It had 21 flavors of ice cream and a quilt shop next door.
You can also head south of US 60 before you get to Globe to end up in Kearny. There is a nice little pizza place there right on the main street.
Can you tell our little road trips almost always include a stop for a snack or meal?
If you go east on US 60 if starts to head north and you can end up in the pine trees of the Show Low-Pinetop area. We went up there for a blue grass festival once. We had a granddaughter along with us that time. That road wanders down in switchbacks to a river and back up again. Silly me recommended that road to a sister who get motion sickness. Let's just say she didn't like the trip as much as I did.
South and east of Tuscon are the very touristy Tombstone and the mining town of Bisbee. The way is is built in a canyon Bisbee reminded me of Park City in
Utah
minus the skiing.
Going north on the
Beeline Highway
(87) you go through Payson. You can get on Highway 280 there and drive through some very pretty scenery and tie in to
US 40
. If you head west on this towards Flagstaff you can see the Impact Crater.
North on Highway 17 can take you to Prescott. Prescott has a beautiful town square with a courthouse. Antique stores and restaurants in the block surrounding the courthouse are fun to check out.
These are just a few of our little trips since we have moved here.
Where have you been lately?